Thank You!

Take a look in your inbox for my welcome email and a great Free Report that I know you'll enjoy.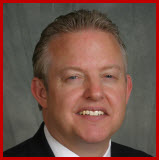 A quick note about me...

My name is Loy Puckett from MarketingWithLoy.com, and my goal is to provide you with top notch information and knowledge to help you in your Internet Marketing endeavors.
I'd love to have you visit my blog so you can learn more about me and also gain some useful tips and techniques.
Also... Look For My Products That Will Be Out In The Upcoming Months!