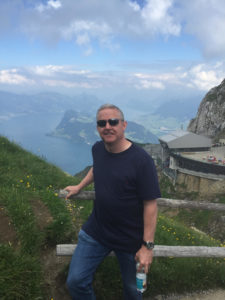 Hey there. It's nice to meet you.
My name is Loy, and I've been in Internet
Marketing for about four years. To tell the
truth, much of the time, I have not made much money.
But, I've started to figure how the money is
made in this business, and I've figured out some
things that work well. I have had the most experience
with email marketing and affiliate marketing.
I have background in solo ad sales and CPA marketing,
as well.
My interests are travel, sports, online gaming,
poker, netflix binge watching. I'm a huge North
Carolina Basketball Tarheel fan and my obsession is
watching old North Carolina basketball games from the last
30 years. I love YouTube.
One piece of advice that I would share with you that
has served me well is to NEVER give up and NEVER stop.
This business rewards perseverance.
I'll plan on sharing my experience and opinions
on Internet Marketing. What works. What doesn't.
My hope is that you can gain the useful information
that will allow you the edge you need to make it in
this business.
I look forward to the continued journey in Internet
Marketing, and I am anticipating the continued amazing
ride.  Join me to share in the experience.
Here's to your success,
Loy Puckett
I've failed over and over and over again in my life and that is why I succeed.
– Michael Jordan
(One of my all time favorites)